Let's Go Brandon FJB Full-Length Apron With Pocket
Let's Go Brandon FJB Full-Length Apron With Pocket
Let's Go Brandon FJB Full-Length Apron With Pocket
$29.95
Designed and sold by Luis Design
Customize
Customize
$29.95
Mens
Womens
Kids & Baby
Accessories
Home & Kitchen
---
Related Designs

Design Details

Product Details
Material And Instructions
7-ounce,100% cotton twill with stain-release protection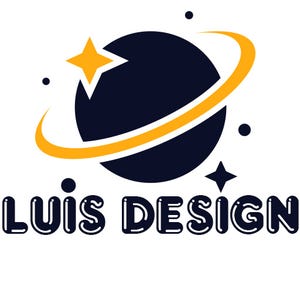 SKU: LGB9705653-APON
Let's Go Brandon FJB
That's not what we heard Let's Go Brandon, Joe Biden Chant, Impeach Biden Costume , Fake news strikes again . Let's Go Brandon Tee is sarcastic Conservative Tee for Anti Liberal Jokes with Sarcastic Sayings in a fun way.
This Design is trending!
people viewed this Design!
---
Shop More Full-Length Apron With Pockets
---
Customer Reviews
---
"Wonderful Aprons"
Pat Fontaine on 2/23/2023
We ordered some of these aprons for our American Legion/Veterans of Foreign Wars Post where we serve breakfast every Saturday. They're of high quality material. Not canvas, but stronger than flimsy material. These will last for a long while. And they're very durable and the color holds true when washed. We'll be back for more, thanks!
People found this review helpful
"great aprons"
karen workman on 2/11/2023
Great product.
People found this review helpful
"Aprons"
S Doles on 2/7/2023
I needed 3 youth aprons but only adult sizes were available. I ordered soccer, softball, and chess aprons and they are very cute. The kids really loved them even though they were a bit large. The price was a bit more than I expected but they look great in them.
People found this review helpful
"Pleased with pottery apron "
Babs Cafarella on 1/27/2023
I had searched locally for a strong and durable art apron. Finally I found these online. I'm very happy and know they will last through many "pottery adventures "
People found this review helpful
"Great 50th Birthday Gift"
Paul Mezzullo on 9/9/2022
Apron is high quality and a definite conversation piece! My son loves it!!
People found this review helpful
"Stand back poppy is grilling apron"
Frank Orlando on 6/27/2022
Bought this apron for my dad and he loves it!
People found this review helpful
"Excellent quality"
Helene Jolicoeur on 6/21/2022
Excellent quality product. Was shipped and received within a few days. I am very happy with my purchase!
People found this review helpful
"Such a fun apron"
Janice Elliott on 6/20/2022
Purchased this for a relative who is about to become a first time dad. The color is exactly as shown on the website and the size is as stated. The material is heavy duty and will withstand washings well. The apron was received with great joy and turned out to be the perfect father-to-be gift. It could be worn in the kitchen or nursery.
People found this review helpful