Let's Go Brandon FJB Button
Let's Go Brandon FJB Button
Let's Go Brandon FJB Button
$2.50
Designed and sold by Luis Design
Customize
Customize
PACK OF 500
PACK OF 1
PACK OF 10
PACK OF 100
PACK OF 200
PACK OF 25
PACK OF 5
PACK OF 50
$2.50
Mens
Womens
Kids & Baby
Accessories
Home & Kitchen
---
Related Designs

Design Details

Product Details
Product Details
Measures 2.25" diameter
Includes a metal shell and pinned metal back
Material And Instructions
Covered with scratch and UV-resistant Mylar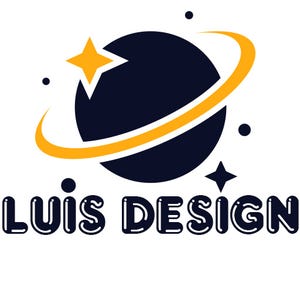 SKU: LGB9705653-BTN
Let's Go Brandon FJB
That's not what we heard Let's Go Brandon, Joe Biden Chant, Impeach Biden Costume , Fake news strikes again . Let's Go Brandon Tee is sarcastic Conservative Tee for Anti Liberal Jokes with Sarcastic Sayings in a fun way.
This Design is trending!
people viewed this Design!
---
Shop More Buttons
---
Customer Reviews
---
"March Madnness pins"
Lisa H McCutchen on 3/24/2023
Received quickly and what I expected them to be! Enjoying them during this basketball season!
People found this review helpful
"Hope to enjoy on my next cruise"
JANET PARR on 3/14/2023
Thought they were a cute item to take on my next cruise. The button is very cute. Only one thing that could have been a little darker was the print. Overall a super deal on the buttons Everyone who receives one I am sure will love it
People found this review helpful
"Bad"
Karen McConnell on 3/4/2023
Not at all what was advertised
People found this review helpful
"Great gift for a cat dad"
Karen Grajales on 2/20/2023
My husband was very happy to get this pin. It has a black cat, which we have and which he loves.
People found this review helpful
"Great quality fast"
Susan Turnage on 2/13/2023
We ordered some cute buttons for a bachelorette party and they were delivered quickly and the quality is great!
People found this review helpful
"Black History Button "
Jo Ann Sims on 2/12/2023
Absolutely Beautiful Black History Button I will wear All year long. Thank you 💕
People found this review helpful
"Reaffirmed my Faith in Online Shopping "
Matthew Caputo on 2/9/2023
After COVID, I saw this disturbing trend that while some companies were fighting tooth and nail to keep running, other were desperatatly working to go out of business. Usual turn around time was three months for an online order and I had starting to throw away merchandise as soon as it arrives because the event I needed it for had already passed. Needless to say, I have found a company that is efficient in their order processing, accurate in their advertising, and fast in their shipments. Definitely a great company
People found this review helpful
"Material "
Corrine N Michels on 1/27/2023
I wasn't expecting the poor quality of the t.shirt it self.
People found this review helpful