Let's Go Brandon US Flag Gift Poster
Let's Go Brandon US Flag Gift Poster
Let's Go Brandon US Flag Gift Poster
$7.99
Designed and sold by Jin Design
Customize
Customize
11X17
11X17P
16X20
16X20P
16X24
16X24P
18X24
18X24P
24X36
24X36P
17X11 (HORIZONTAL)
17X11P (HORIZONTAL)
20X16 (HORIZONTAL)
20X16P (HORIZONTAL)
24X16 (HORIZONTAL)
24X16P (HORIZONTAL)
$7.99
Mens
Womens
Kids & Baby
Accessories
Home & Kitchen
---
Related Designs

Design Details

Product Details
Product Details
Glossy Premium Photo Quality Poster
High Quality Poster Print. Made and Printed In The USA.
Material And Instructions
7.5 Pint Thick Poster Paper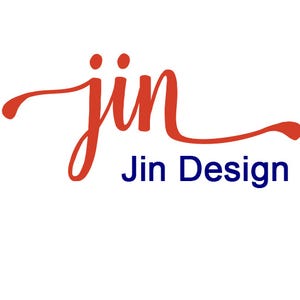 SKU: LGB9400453-POST
Let's Go Brandon US Flag Gift
That's not what we heard Let's Go Brandon, Joe Biden Chant, Impeach Biden Costume , Fake news strikes again . Let's Go Brandon Tee is sarkastic Conservative Tee for Anti Liberal Jokes with Sarcastic Sayings in a fun way. This design says Let's Go Brandon and features a pair of aviator sunglasses with the American flag. For fans of the newly famous Let's Go Brandon chant that can be heard across stadium in this country.
This Design is trending!
people viewed this Design!
---
Shop More Posters
---
Customer Reviews
---
"Well done"
Richard Gilton on 2/9/2023
The Armor of God posters were just what i order. Very good quality and I really like them.
People found this review helpful
"no"
Destiny Long on 12/11/2022
good poster, smaller than I thought it'd be but it's still cute.
People found this review helpful
"Awesome Product!"
Robin Jindrich Cecil on 7/15/2022
I ordered the "Dont Tread On Me" Uterus posters. They are perfect! Love the color, the size is just right, they are sturdy and well made! The shipping was fast and the tube they came in was solid and kept them from getting bent. Would definitely order from this seller again!
People found this review helpful
"We received the tstirts but not the poster"
Bill Martinus on 5/29/2022
Still waiting for the poster!
People found this review helpful
"Azov poster"
Joseph M Glass on 5/13/2022
The Azov poster is a Large High Gloss professional photo! Amazing quality! Have to find a nice picture frame for this patriotic art. Talented people 110% 🇺🇸🇺🇦
People found this review helpful
"Awesome poster"
Denise Wilson on 1/5/2022
I only returned this poster because my nephew did not want it (I bought it for Xmas). I would have kept it if I had anywhere to put it. This company was great at communication and helped me with the return. Would buy from them again.
People found this review helpful
"great quality!"
Johanna Mcanulty on 12/6/2021
I ordered three posters from here and they were amazing quality they were glossy and they came with the custom color I wanted! 100% recommend
People found this review helpful
"Poster"
Dawn M Miller on 11/30/2021
Absolutely love it!
People found this review helpful