Let's Go Brandon Toddler Sweatshirt
Let's Go Brandon Toddler Sweatshirt
Let's Go Brandon Toddler Sweatshirt
$32.99
Designed and sold by Alexdesign store
Customize
Customize
$32.99
Mens
Womens
Kids & Baby
Accessories
Home & Kitchen
---
Related Designs

Design Details

Product Details
Product Details
Coverstitch shoulders, armholes, ribbed cuffs and waistband
7.5 oz., 60% cotton / 40% polyester
Toddler Fleece Sweatshirt
Material And Instructions
7.5 oz., 60% cotton / 40% polyester Toddler Fleece Sweatshirt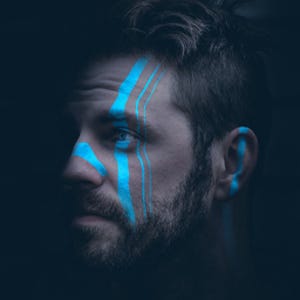 Design By
Alexdesign store
SKU: LGB2440291-TAS
Let's Go Brandon
Machine wash cold with like colors, dry low heat That's not what we heard Let's Go Brandon, Joe Biden Chant, Impeach Biden Costume , Fake news strikes again . Let's Go Brandon Tee is sarkastic Conservative Tee for Anti Liberal Jokes with Sarcastic Sayings in a fun way.
This Design is trending!
people viewed this Design!
---
Shop More Toddler Sweatshirts
---
Customer Reviews
---
"So cute"
Reagan Clarke on 2/27/2023
Great quality and cute items! I ordered a shirt for each of my kids who have presidential names and they look great.
People found this review helpful
"Loved it"
Veronica Hussar on 2/14/2023
Great quality and got my shirts fast. Fit true to size and look forward to wearing the heck out of these cute shirts.
People found this review helpful
"monster truck sweatshirt"
Danica Boregese on 2/1/2023
I was just want I wanted This was a gift for my grandson - my daughter said he is going to love - so I really can't comment on the quality - but she said it was nice.
People found this review helpful
"Great Sweatshirts"
Celia Mauro on 1/22/2023
I ordered the penguin sweatshirts for my twin toddler niece and nephew. They were beautiful. I had to pay extra to get them in time and I did. They looked great on the kids. I would definitely order from here again.
People found this review helpful
"Liberals hate it. So we LOVE IT!!! "
Katheryn Yallop on 1/6/2023
My son loves his new Trump sweater's. He doesn't want to wear anything else. They are soooo adorable and get plenty of positive attention from Trump Supporters. An added bonus is that they totally trigger libt@rds and those with Trump Derangement Syndrome to a serious degree. WHICH MAKES IT TOTALLY WORTH THE MONEY. Thank you for having such nice Trump designs 🇨🇦❤️
People found this review helpful
"Childs Hoodie"
Eugene Wescott on 12/29/2022
Arrived undamaged and fit well.
People found this review helpful
"Go Blue"
Kathy Walcott on 12/27/2022
The 5yr old response was…."It's perfectly cool!" 😀
People found this review helpful
"Monster truck sweatshirt "
Michael Eldridge on 12/11/2022
This was a gift and the recipient was very happy with the product. I was told it fit him well and I would like to thank tee shirt place for the fast delivery and professional website it made it so easy to order exactly what I wanted.
People found this review helpful