RED CARPET MASSACRE DURAN DURAN Adult Hoodie
RED CARPET MASSACRE DURAN DURAN Adult Hoodie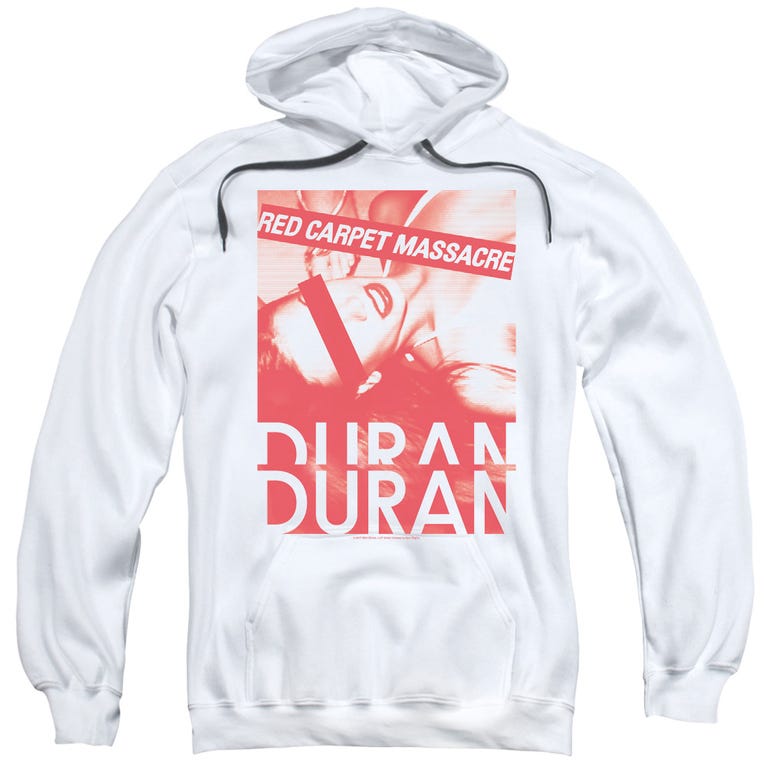 RED CARPET MASSACRE DURAN DURAN Adult Hoodie
$46.95
Create Your Own
Create Your Own
$46.95
SKU: DURAN100-AFTH
Mens
Womens
Kids & Baby
Accessories
Home & Kitchen
---
Related Designs

Design Details

Product Details
RED CARPET MASSACRE DURAN DURAN
Shop RED CARPET MASSACRE DURAN DURAN, available in many unique styles, sizes, and colors.
Product Details
Shop RED CARPET MASSACRE DURAN DURAN Adult Hoodie, also available in many unique styles, sizes, and colors.
Fabric Weight 9oz. Premium ringspun cotton
Classic Fit, Runs True to Size
Hooded Sweatshirt
75% Cotton , 25% Polyester
Pouch Pocket In Front
Double Needle Cuff
Material And Instructions
75% Cotton , 25% Polyester
---
Shop More Adult Hoodies
---
Customer Reviews
---
"Sweatshirt"
John Snyder on 3/2/2022
Awesome, really like what you did
"Thrilled"
Jeremy Lawrence on 2/27/2022
I bought a couple t's and a hoodie using an already existing logo and I uploaded one of my own. I don't think it took a week, (5 working days) for me to receive what I ordered. I'm starting my own small business within the next year and as of now, tshirt palace is the front runner to provide myself and my employees some fine, good quality, work shirts. Funny ass work shirts with clever advertisement goes a long way when acquiring potential client...
"YMCMB NA"
Alec Nelson on 2/22/2022
The hoodie is great.
"Great quality and service!"
Jill Agusti on 2/21/2022
Great quality and customer service!
"Grateful Dude"
Ashley York on 2/19/2022
This hoodie was the perfect gift for my Valentine. The fit was perfect and he loved it!
"Awesome "
Dwayne Autry on 2/16/2022
Awesome hoodies
"Great Merchandise!"
Paul Shaffer on 2/15/2022
Quick shipping; quality material; quality product! My daughter is going to love this as a birthday gift!!!
"Gift for niece"
Teresa on 2/6/2022
I was very pleased with the quality of the sweater. Although I think it's still a bit thin, I know the name of the band is what costs. Otherwise, I really think my niece will like this gift and it seemed like it was the perfect size for her.