Colorful Camel Toddler Sweatshirt
Colorful Camel Toddler Sweatshirt
Colorful Camel Toddler Sweatshirt
$24.95
Customize
$24.95
Customize
SKU: 176811341-TAS
Mens
Womens
Kids & Baby
Accessories
Home & Kitchen
---
Related Designs

Design Details

Product Details
Product Details
Shop Colorful Camel Toddler Sweatshirt Sweater custom made just for you. Also available in many high quality styles, sizes, and colors.
Coverstitch shoulders, armholes, ribbed cuffs and waistband
7.5 oz., 60% cotton / 40% polyester
Toddler Fleece Sweatshirt
7.5 oz., 60% cotton / 40% polyester Toddler Fleece Sweatshirt
Material And Instructions
7.5 oz., 60% cotton / 40% polyester Toddler Fleece Sweatshirt
---
Shop More Toddler Sweatshirts
---
Customer Reviews
---
"Good buy"
Roodelyne Sylvain on 1/6/2022
I wasn't disappointed - it fits well.
"I love it"
Roodelyne Sylvain on 12/13/2021
Very cute sweater for my 15month old - came in just as expected and great quality
"Xmas Vacation Merry Xmas Toddler Sweatshirt"
Robin Oliveras on 12/11/2021
Nice quality sweatshirt, arrived quickly and the image you see online is exactly what you get. Would definitely recommend!
"Im your Huckleberry "
Deborah Jarosch on 10/21/2021
I bought this for my 8 month old. She is in the bigger percentile I got her a 2T. It is so darling!!!!! Sleeves are a little long but I just had to roll up the cuffs. For reference she is 20 lbs and not sure how tall.
"Yellowstone Sweatshirt for Toddlers"
Judy Payne on 9/8/2020
It was exactly what I was looking for. So thankful I found it on your website. Thank You
"Just A Boy Who Loves Lawn Mowers Toddler Sweatshirt"
Susan Rayburn on 7/31/2022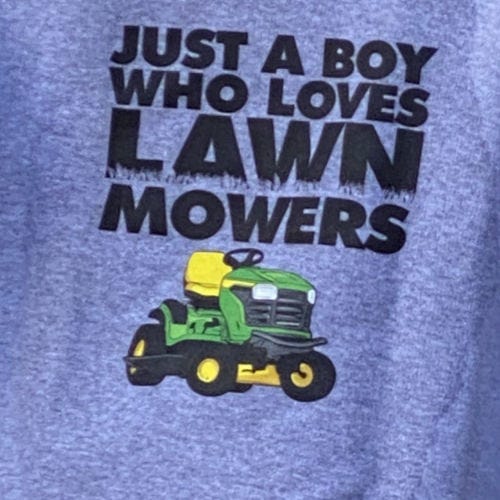 This sweatshirt is absolutely adorable. True to size! Shipped fast! And so cute for my little cousin who loves lawnmowers!! I'm glad I purchased it!
"Sweater is black, not brown as advertised"
Nicole Whitty on 6/7/2022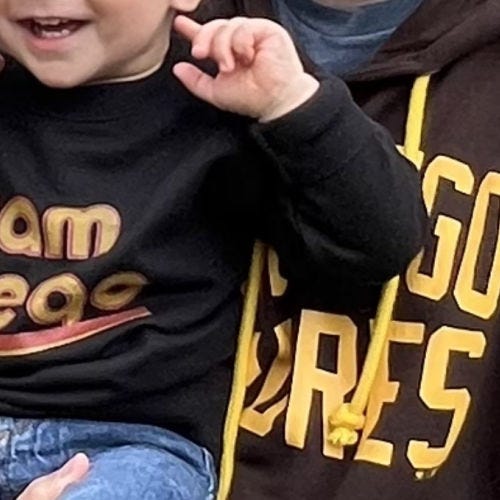 First off, I had a great experience with the shop, however was bummed when the sweater arrived and it was not brown as advertised. Photo shows the color difference between the Padre brown color (right), and the black color of the sweater that was supposed to be brown (left). Sweater is still cute and will be worn, was just bummed at the color difference/that it did not match what was on the site.