Chevy Camaro Z28 T-Shirt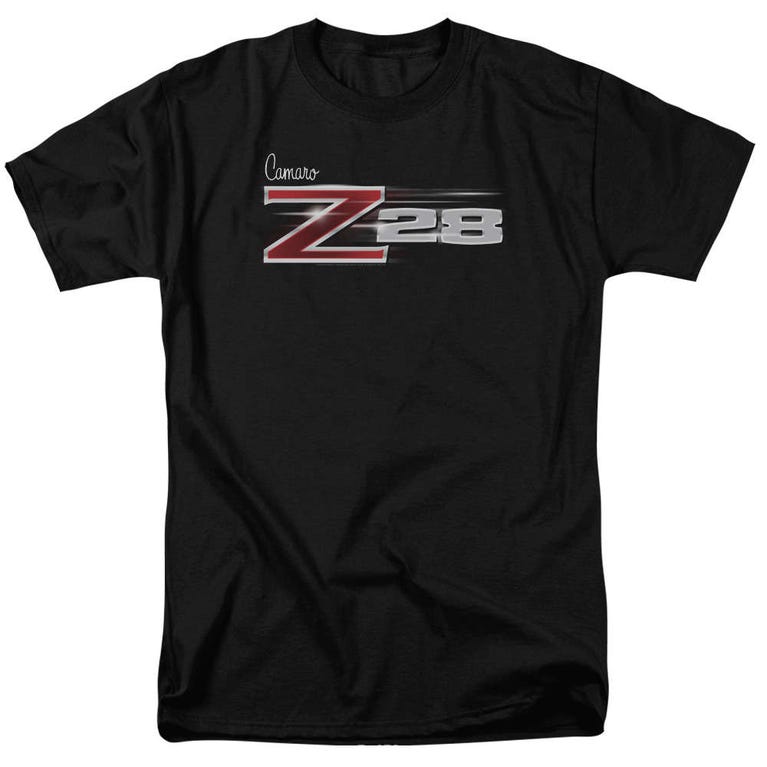 Chevy Camaro Z28 T-Shirt
$24.00
Create Your Own
Create Your Own
$24.00
SKU: CHV146-AT
Mens
Womens
Kids & Baby
Accessories
Home & Kitchen
---
Related Designs

Design Details

Product Details
Shop Chevy Camaro Z28 T-Shirt, also available in many unique styles, sizes, and colors.
Product Details
Shop Chevy Camaro Z28 T-Shirt, also available in many unique styles, sizes, and colors.
5.5 oz. Fabric Weight
Classic Fit, Runs True to Size
Adult Unisex T-Shirt
100% Pre-Shrunk Cotton
Two-needle hemmed sleeves and bottom.
Material And Instructions
100% Pre-Shrunk Cotton
---
Shop More T-Shirts
---
Customer Reviews
---
"Good for the price"
Nicole Coury on 11/25/2022
Some minor defects in the screen printing. One shirt came in with faded color. However customer service was great rectified the situation.
"Good Quality"
John R Lucas on 10/24/2022
I am very happy with the shirts that I ordered. The quality of the shirt is excellent, the printing is very good, and the artwork is tight and professional.
"Pro trump business"
david milam on 3/16/2022
Had I known before I purchased I never would have bought from a filthy trump supporters website...went back to buy another shirt, the home page had a pro trump shirt and no matter how I typed pro Biden,anti trump,trump sucks etc,etc...it brought up almost all negative democrat and anti Biden....I have no problem with the other side having a choice, but when they silence one and promote the other that's wrong....I will never spend a dime with this company again..
"Glory to Ukraine"
Sandra Weber on 3/16/2022
Thank you Teeshirtpalace for offering these shirts which allow us to show support for Ukraine 🇺🇦 🙏 Super fast shipping and quality is amazing.
"Great quality material 😊"
Carlos Zayas on 3/16/2022
I love the T shirt....proud to wear it.
"Perfect tee"
Michelle Bauer on 3/16/2022
Soft, thick 100% cotton tee, not a flimsy shirt. Great quality! Runs true to size. Perfect for St. Patrick's Day celebrations.
"Neat Shirts"
Adam Miller on 3/15/2022
Very nice looking shirts, well made, and we are very happy with the quality.
"💚"
MaryKay Scheid on 3/15/2022
Wishing the material was softer