ACDC BallBreaker Sweatshirt
ACDC BallBreaker Sweatshirt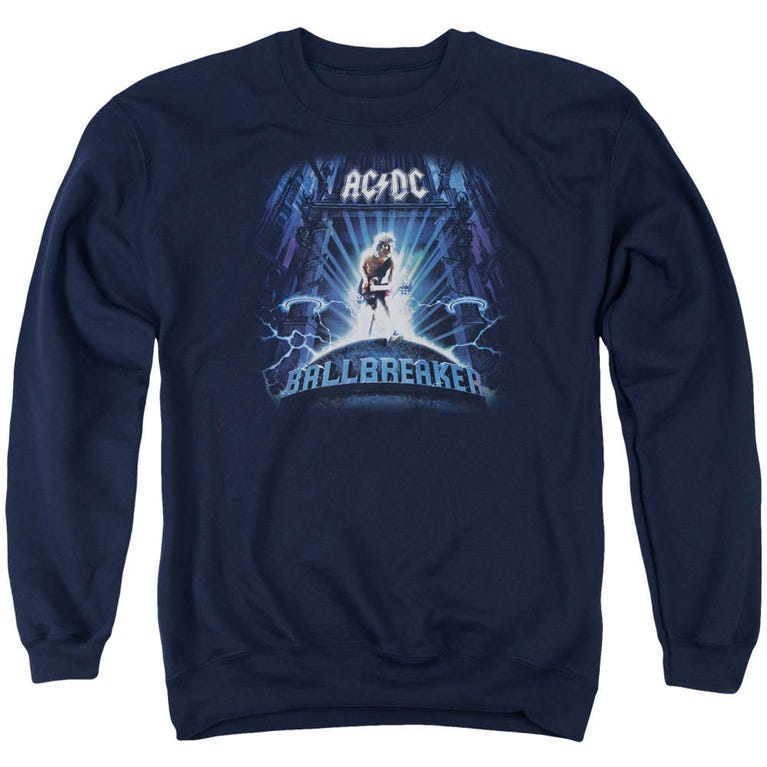 ACDC BallBreaker Sweatshirt
$46.94
$46.95
SKU: ACDC111-AS
Mens
Womens
Kids & Baby
Accessories
Home & Kitchen
---
Product Details

Design Details

Related Designs
Product Details
Double-needle cuffs
Classic Fit, Runs True to Size
Adult Crewneck Sweatshirt
75% cotton/25% polyester blend or 50% cotton/50% polyester blend / Fabric Weight 8.0-9.0 oz.
Set-in sleeves
Material And Instructions
75% cotton/25% polyester blend or 50% cotton/50% polyester blend / Fabric Weight 8.0-9.0 oz.
Shop ACDC BallBreaker Sweatshirt Sweater. Available in many unique styles, sizes, and colors.
---
Shop More Sweatshirts
---
Customer Reviews
---
"Sweat shirt review"
William Birkner on 3/15/2022
Image of Telly Savalas not as bright or well defined asit appeared online.
"Great product!"
Jennelle Keith on 3/13/2022
Soft, warm and great quality!
"santa sweatshirt"
Marie Lindsey on 3/10/2022
Delivered in a timely manner.The fit was perfect. A good quality material. Will definitely order something again.
"ukraine Shiert"
jerry pennington on 3/4/2022
all shipped on time
"Pickleball sweatshirt "
Carol Birken on 3/3/2022
The sweatshirt is very nice with a heavy fabric for cooler days. The graphics are cute and customer service is very good. They do run large so definitely orders smaller size.
"I just love it! "
Dorothy S Hollis on 2/8/2022
I am extremely proud to wear this sweatshirt around town! Thank you!
"Freedom Matters sweatshit"
Steven K. Miller on 2/7/2022
I'm very pleased with this product. It appears to be quality material and fits well. The additional print on the back is large and easy to read. I would recommend your company to friends.
"Great sweatshirt"
Millie Sullivan on 2/7/2022
Very pleased with sweatshirt!!