1973 Shirt 1973 SNL Shirt Support Roe V Wade, Pro Choice, Protect Roe V Wade, Abortion Rights Are Human Rights Sweatshirt
1973 Shirt 1973 SNL Shirt Support Roe V Wade, Pro Choice, Protect Roe V Wade, Abortion Rights Are Human Rights Sweatshirt
$34.99
Designed and sold by Bitcoin
Customize
Customize
$34.99
Delivery Estimate:
Standard Dec 9-Dec 12
---
Related Designs

Design Details

Product Details
Product Details
Standard fit
Air jet yarn softer feel and reduced pilling
Split stitch double needle sewing on all seams
8.5 oz 80% Cotton/ 20% Polyester (Some Colors May Be 50% Cotton and 50% Polyester)
Washing Instructions
Machine Washable safe to be washed in a washing machine. Wash inside out: To protect the decoration on the t-shirt, it is recommended to wash it inside out. This will help prevent fading or cracking of the design. Cold water: Use cold water for washing your product to keep the fabric and color from fading or shrinking. Dry low heat: After washing, it is recommended to tumble dry on low heat. This will help to maintain the shape and size of the t-shirt. Tumble dry: Tumble drying on low heat is the recommended method for drying. Do not iron decorated areas: To preserve the design on your t-shirt, it is important not to iron over the decorated areas. Doing so may cause damage to the design and decrease its longevity. Note: Always follow the care label instructions on the for best results.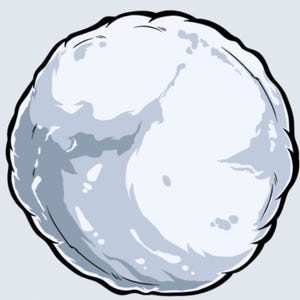 SKU: 1SS3983476-AS
1973 Shirt 1973 SNL Shirt Support Roe V Wade, Pro Choice, Protect Roe V Wade, Abortion Rights Are Human Rights
Shop 1973 SNL, Pro Choice Pro Abortion My Body My Choice My Uterus My Business, available in many unique styles, sizes, and colors. Pro Choice, Pro Abortion, My Body My Choice, Feminist, Don't Tread On Me Uterus, Dont Tread On Me Uterus, Uterus, Abortion Rights, Roe V Wade, feminism, Feminist, Women's Rights, Reproductive Rights Abortion Is Healthcare, Pro Choice Protest 2022, Bans Off Our Bodies, Roe Vs Wade 1973, Pro Roe 1973, Women's Rights, Human Rights, Womens Right, Mind your own uterus ,my uterus my choice, My Body My Choice, My Uterus My Business, Ruth Bader Ginsburg, Notorious RBG, Men Shouldn't Be Making Laws About Bodies, Protect Roe v Wade, uterus middle Finger, middle finger uterus
This Design is trending!
people viewed this Design!
Shop More Sweatshirts
---
Customer Reviews